Why Agencia International?
International business gateway in the Netherlands
Agencia International provides customized and comprehensive solutions to international companies that use the Netherlands as an international gateway to meet their global strategic business goals. We assist businesses establish a presence in the Netherlands and provide all the necessary support for their continued development, not only within the Netherlands, but also throughout the EU and other global markets.
Agencia International is comprised of a group of companies that together offer seamless service and solutions in complex multidisciplinary business projects. In addition to coordinating our expertise and network of contacts, Agencia International also offers a unique team of multilingual professionals fluent in English, Dutch and Spanish. Furthermore, Agencia International is a partner with the Spanish Chamber of Commerce in the Netherlands based in Brussels.
All of the above provides Agencia International a unique ability to offer highly competent professional services to alarge number of companies that include publicly traded multinational entities and many medium sized companies that import/export products or services to/from the Netherlands and beyond or simply, have a need / project on time in Holland.
Internationally minded companies that demand high-quality, tailored solutions will find Agencia International to be their reliable solution provider to successfully reach their business objectives in the Netherlands and other global markets with an emphasis in Spain and Latin America
TAKE A LOOK AT OUR SERVICES
LEGAL, ACCOUNTING & TAX SERVICES
COMMERCIAL SERVICES
Circle of Entrepreneurs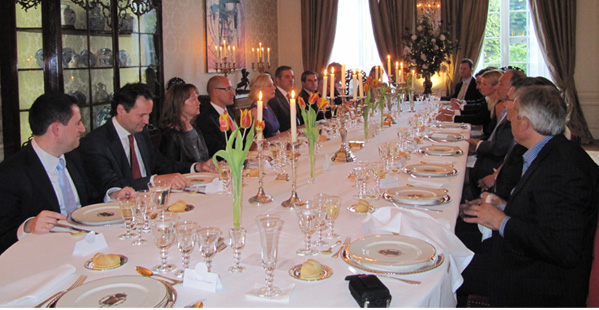 The Circle of Entrepreneurs (Círculo de Empresarios) is a meeting place for Spanish-speaking entrepreneurs and executives residing in the Netherlands. Its purpose is primarily social, promoting the exchange of experiences, ideas and contacts.
Testimonials & Recommendations
"I highlight from Agencia International their professionalism and ability to solve customer problems in the Netherlands through an extensive network of relations in the country."
Pedro Carrillo
Executive VP (2006-2013)
Abengoa Bioenergy Trading Europe BV
"Agencia International was very helpful for our installation as a Spanish company in the Netherlands. They provide a wide variety of services, have a broad network and a profound knowledge of the local business context."
Arnaud Wyers
Head of Amsterdam Office Endesa Energía S.A. (2007-2011)
Endesa Energía S.A.
"When a company goes abroad, it is vital to its results, have quality advice in all areas, with Agencia International you have the advisors what you need."
Amaia Melchisidor
CFO (2008-present)
Babcock Montajes SA and Grupo Isastur
"Agencia International is a reliable reference for foreign public and private organizations that want to establish a relationship with counterparts in the Netherlands. Since I met its founder and director Mr. Rogelio Vargas, I had a precise commercial, economic and political orientation in the Netherlands, mainly in those matters related to South America. The professionalism of the International Agency allowed me a success of various projects which together formed an intelligently elaborated work agenda with a prospective vision, which clearly left a positive balance."
José Luis Jácome
Commercial Manager and General Consul in the Netherlands (2010-2014)
Republic of Ecuador